Cleanrooms are areas in factories and/or laboratories where airborne particles, particulate matter, etc. can be a major problem, so it is very important to keep the air clean in such cleanrooms with appropriate air treatment equipment, i.e. to keep the particulate concentration below the limit value at all times with a good draught-free flushing.
Accordingly, the ISO 14644 standard describes the particle number allowed in different purity spaces. However, for a cleanroom design, it is not only the purity class of the filtration that is important, but also the design of the air handling system, which can depend on several factors.
.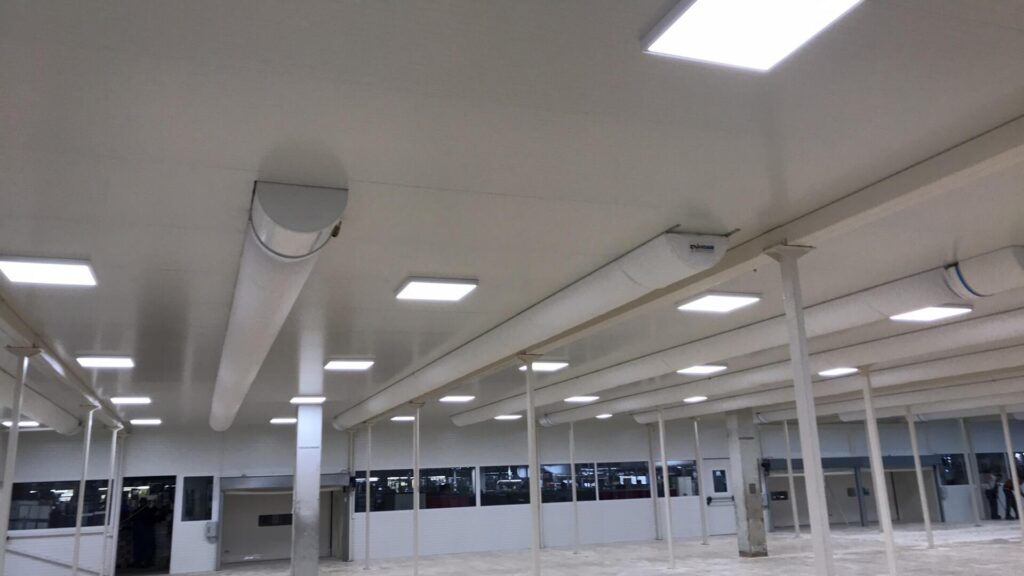 .
How can we make a cleanroom meet this standard and reduce costs?
A distinction should be made between pharmaceutical and automotive cleanrooms. Both are cleanrooms, but pharmaceutical is a much higher technical category.
Our experience is that 80-90% of customers overestimate the technical content of automotive cleanrooms and when they find out what it will cost, they start what is called "value engineering" - how to reduce the investment cost while maintaining the same technical specification.
Among many technical solutions, one of the most effective (e.g. ISO7, 8 clearance) is to retrofit the air handling system. In short, this means moving the HEPA filter boxes into the air handler and replacing the air duct system with a textile air duct. With this solution, a significant cost reduction can be achieved without reducing the technical content.
.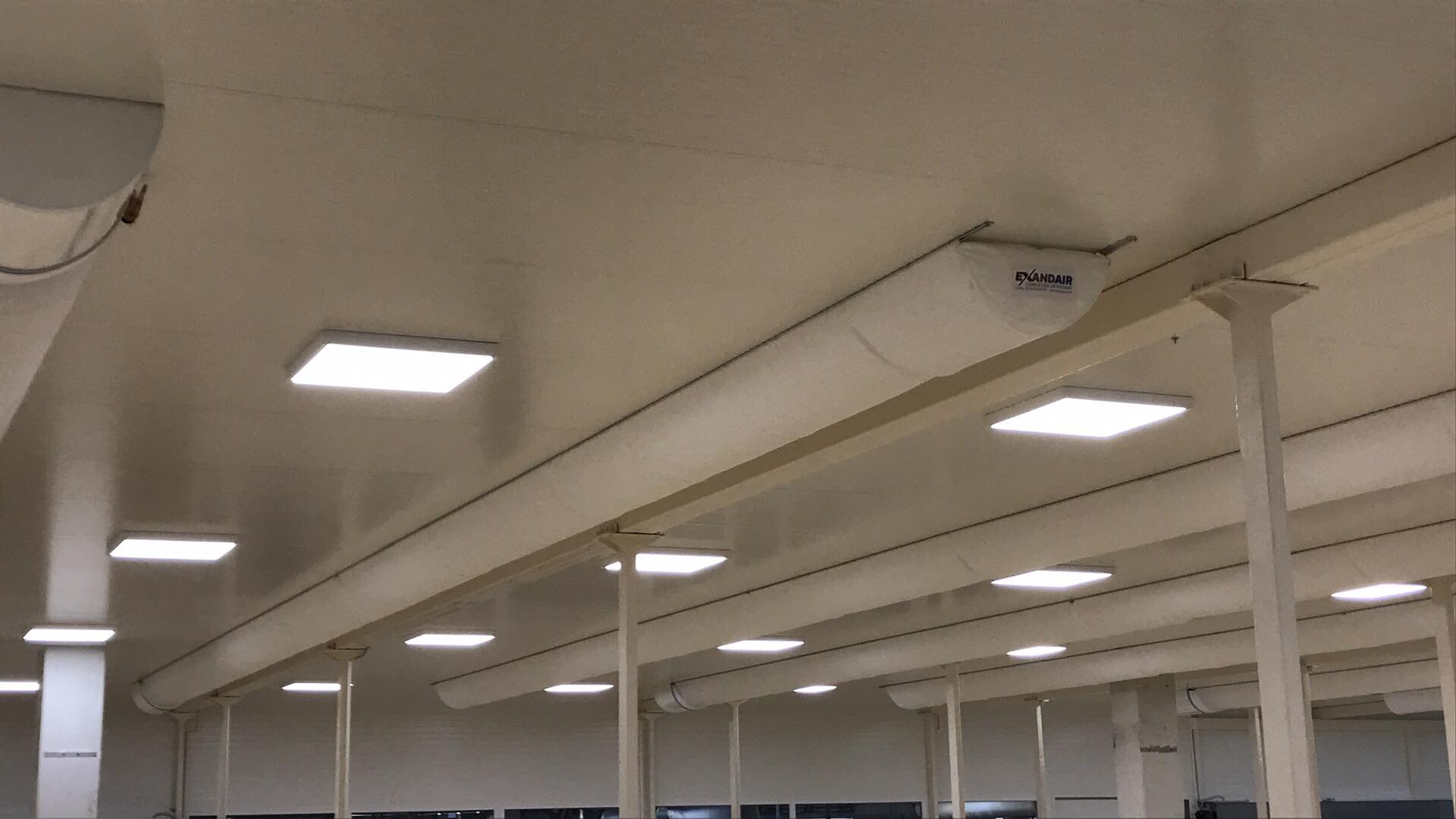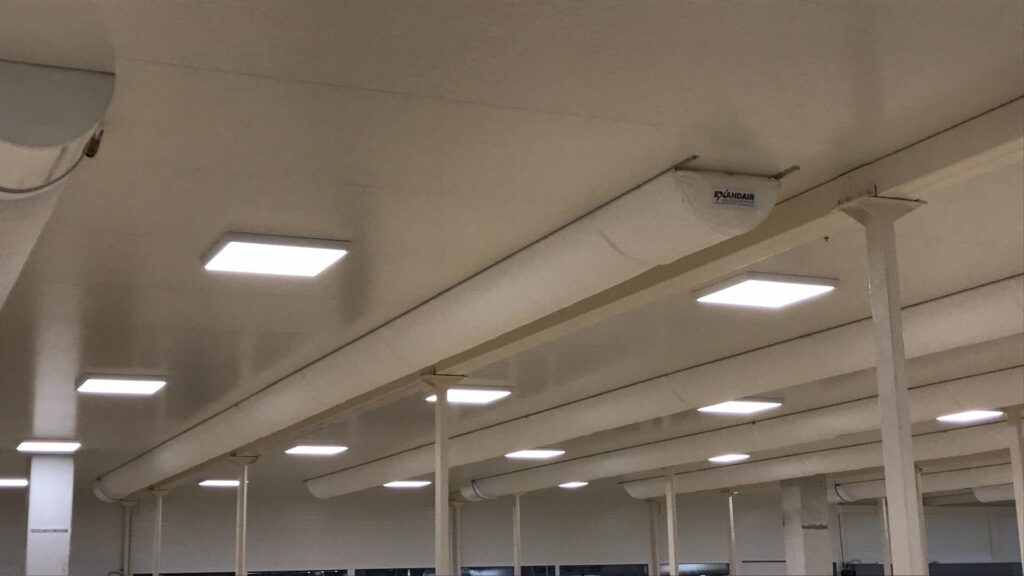 .
The use of textile ducting in cleanrooms
The use of ESD (antistatic) textile air ducts has two beneficial effects:
1. We can significantly reduce the cost of keeping the air clean, since it is orders of magnitude cheaper to build a textile air duct diffuser network than to install and use many individual HEPA filter boxes in a cleanroom.
2. The EXANDAIR textile air duct is usually fixed to the ceiling in a semicircle in a cleanroom, and thanks to the micro-perforations, the air can be distributed very evenly, homogeneously and without drafts. The material can also be antistatic (ESD), which prevents electrically charged dust particles from being deposited on the duct and even risking the cleanliness of the products manufactured.
Microperforation is also good for achieving excellent flushing, because if there are production lines in the cleanroom, no matter where someone is working on it, they will not feel a draft anywhere. However, with a classic anemostatic blower system, a colleague working under an anemostat can easily get a draft and could even get sick. The comfort level can therefore be significantly improved, i.e. a quality working environment can be achieved.
.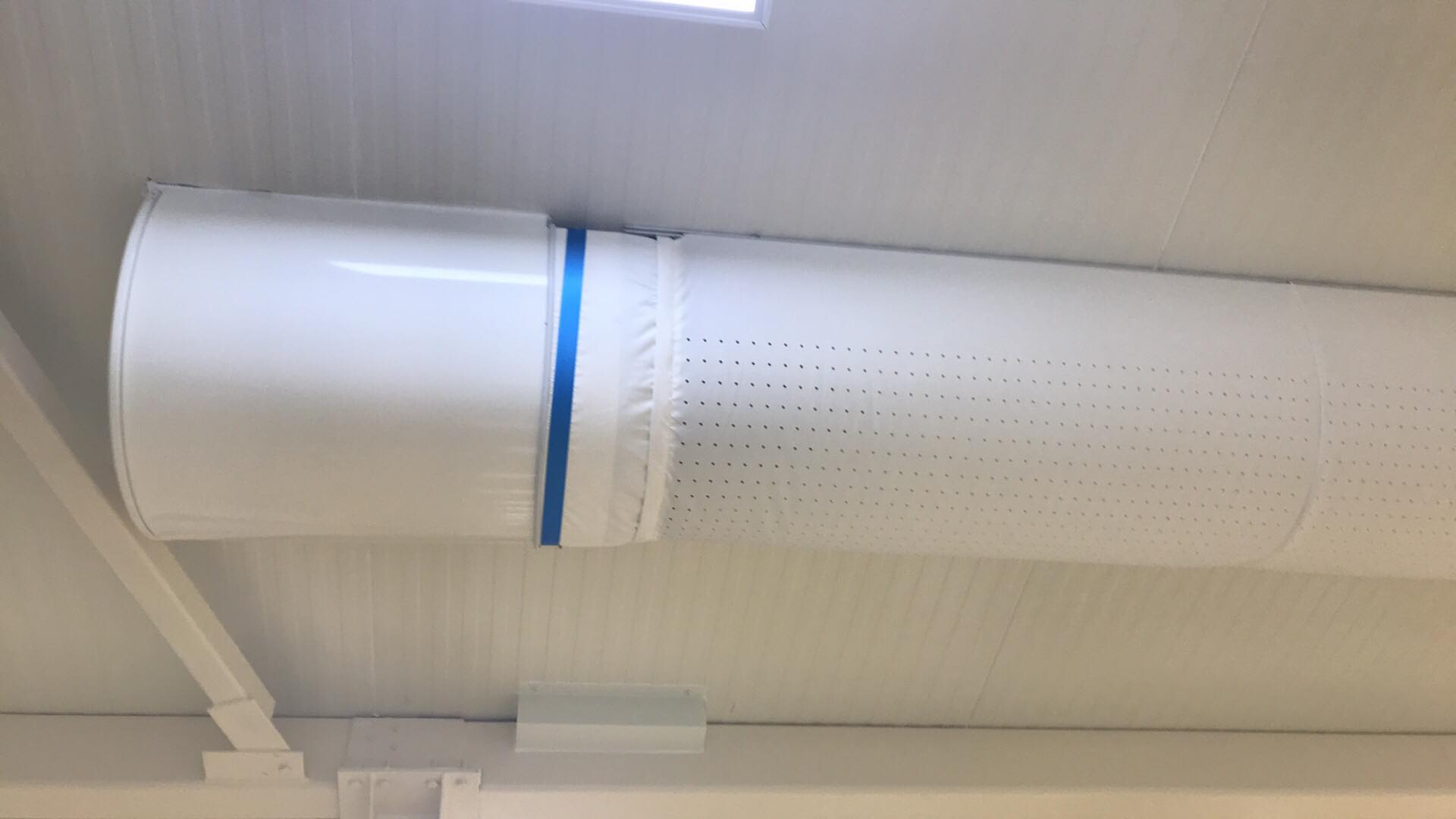 .
Other benefits of textile ducting
It is important to point out that the cleaning and maintenance of textile air ducts is much easier and faster than that of conventional air ducts: you just have to pull them out of the track, wash them professionally and then put them back on the track. No need to worry about HEPA filters either, because they are built into the air handling machine.
So you can see that this solution means huge cost savings for both the contractor and the investor, not to mention an optimal working environment and really clean air.
Take a look at our case studies to learn more about the benefits of textile ducting systems, their many applications and contact us. Follow us on our Facebook page for instant updates.